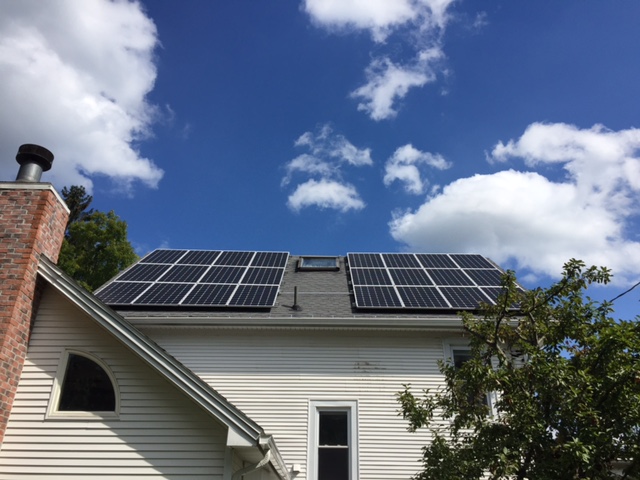 RESIDENTIAL SOLAR SYSTEMS
There are many great reasons to power your home with solar electricity. Let us help you investigate whether solar makes sense for your home, with a free analysis of your site and your electricity usage. If solar makes sense for your home, we can design a customized system to best meet your needs. Our team manages your project from start to finish - from design, to applications and permits, to installation and maintenance.
Below is more information about the current incentives for residential solar:
call us to schedule a free site analysis
How long does a project take?
An average residential installation takes about 5 weeks, start to finish.
this timeline includes all necessary applications and permitting.
30% Federal Tax Credit (this will decrease after 2019!!)
The 30% Federal Tax Credit allows you to claim up to 30% of the expenditures used to install your solar system. This 30% credit is based off of the Gross Cost of all the expenditures. More information about the Federal Tax Credit can be found here.
25% new york State Tax Credit
New York State offers a 25% Tax Credit for your solar system up to $5000. This 25% Credit is applied to the Net Cost after both the Federal Tax Credit and the NYSERDA rebate are accounted for. More information about the New York State Solar Tax Credit can be found here.
NYserda incentives: NY-Sun and affordable solar
NY-Sun is a program of NYSERDA (New York State Energy Research and Development Authority) that offers a rebate for residential solar systems up to 25kW in size. These incentives are paid directly to the installing contractor, helping cover the installation cost. The current rate is $0.35/Watt. More information can be found directly at NY-Sun's website located here.
RESIDENTIAL ROOF + GROUND MOUNTED SYSTEMS